The Importance of Self-Care
Within the last few years, most of us have been spending more time at home than ever before. Our lives have gone from go, go, go to stay, stay, stay... at home

.

We've traded in our busy lives and jam-packed schedules for home-cooked meals, new-found hobbies, and more time than we've had to ourselves in years. As life slowly starts to turn back to "normal", we now have a stronger sense of appreciation for the simple things in life and have found how beautiful life can be at home. During the peak of the pandemic, many of us took the newfound free time to dive even deeper into our self-care routines. We said goodbye to wearing makeup daily and said hello to trying new skincare regimes and overall self-love.
As challenging as the pandemic has been, it has allowed us to reflect on what matters the most to us. Family, friends, our health, and how we spend OUR TIME. You've likely discovered what daily tasks were a waste of your time...cough, cough...commuting...am I right? You've also probably discovered that spending more time on other tasks yields far more benefits than you realized. Our gardens are more beautiful than ever, our dinner tables are filled with family and joy and our home renovations have been finally checked off the list. (Unless your list includes building a new deck. For those lumber prices, you might as well build a new home instead).
How Self-Care Can Enhance Resilience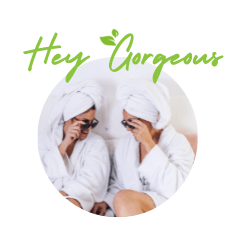 The most popular at-home activity of all has been self-care! 
We now understand that self-care is not selfish and have learned how to do our own gel nails, wax our own eyebrows, and have spent more time on skincare than ever before.
Our bodies are reflecting the time we're spending on them! Have you looked at people lately? It could be the additional time spent on self-care or the sheer excitement to interact with real human beings again, but we are all some pretty good-looking humans. The extra time we've been spending on self-care has made us more talented too! We have re-emerged from our homes knowing how to make bread, cut our own hair (well...we tried), and have tried our hand at almost every hobby imaginable.

There are also many psychological benefits of self-care.
Self-care can help reduce stress, lower anxiety, and may even help depression.
The positive effects self-care has on our mental health is yet another benefit that helped make many of us feel a bit more normal during a very uncertain time.
Practicing Self-Care After Covid
Self-reflection helps make us better humans. It keeps us in touch with what makes us happy and what we truly want out of life. Think about one thing you will bring with you into your post-pandemic life. What have you learned or overcome? Personally, simple living is something I will try to bring with me. Simple foods, simple routines, and simple cosmetic ingredients. I've started eating healthier foods and have started using sustainable and natural cosmetic products on my hair, face, and body. I feel like myself again. Healthy and happy. My body shows it too and I know my future healthy self will thank me later.
Self-Care & Skincare: How To Create a Simple, MANAGEABLE Skincare Routine
Creating a simple skincare routine is easy when you use simple products. I don't mean simple products as one or two products that were the prettiest or cheapest at the store! I mean simple products that use simple and real ingredients. This brings me to introduce you to Calm Cream, my holy grail, all in one, can do anything, time-saving miracle cream. Seriously, Calm Cream simplifies my skincare routine by saving me from having to use body cream, face cream, eye cream, and soothing cream because it does the job of them all! Every morning and night after I wash my face, I put this one product on my face and body, and just like that I've completed an entire skincare routine in just a few moments. I even use this stuff as an after-sun cream, since it has aloe in it and girl let me tell you this cream continues to work wonders for my skin.

Calm Elements was created to connect skincare lovers to a simple, all-in-one product that gives you what you want and what you need. Beautiful skin that doesn't come at the cost of your health or the environment! Calm Cream is one natural moisturizer that does it all.

The Wonders Calm Cream Does For Your Skin:
Swipe left to see more
Best of all, it can be used on both your face and body! It is vegan, cruelty free, gluten free, paraben free...heck it's free of everything! It contains ingredients mother nature pulls straight from the earth herself. Rest assured, I will definitely be bringing this product with me into my post-pandemic life.
The True Meaning of Self-Care
As we return back to our normal lives, think of all that we've learned, now value, and how you can apply these aspects to your life when you feel overwhelmed. We all were in need of a harsh reminder that just because our schedule is full, doesn't mean our lives (and hearts) FEEL full. As you start to return back to normal, consider trying to achieve grace, not perfection. Learn to appreciate the simple beauty, the imperfect kind that is still appreciated and loved for what it is....a beautiful mess. Those dirty shoe prints tracked throughout the house mean your children were having fun outside, instead of being glued to an i-pad. Those dirty dishes in the sink signify a beautiful home-cooked meal you've just had with your family. Most importantly, that time you take to check in with yourself, take care of your skin and put good ingredients in and on your body, will provide you with the energy needed to continue to enjoy the perfectly imperfect moments of your life.
So take a moment for self-care at least once a day, apply some Calm Cream to your skin, and reflect on what you're grateful for. We're all in this together.